Green Observer: a brief overview of what you need to know
Green Observer is a new generation of light aircraft solution modified and equipped for great quality oblique and vertical aerial photography. Very competitively priced, the system also has a carbon footprint up to ten times less as older generation aircraft.
Green Observer is equipped with Phase One iXU-RS 1000 100 MP photogrammetric camera, Somag Stabilization Gyro Mount, and the AirPhotoNavFlight Management System dedicated for aerial survey. Green Observer are suitable for orthophoto projects from 1 to 2,000 km² with a GSD from 2.5 cm (1 inch) to 15 cm (6 inch) per pixel.
Our company is a leading aerial photography provider operating out of Chambley Airfield (LFJY) in eastern France: www.leuropevueduciel.com. Our teams have taken over 1.2 million aerial photographs across more than 20,000 municipalities and 14 countries since 1999.
Green Observers are designed by our own team in-house, around light aircraft produced by Pipistrel and Aerospool. Particularly reliable and high-performance. These bring together the experience of these two major light aircraft manufacturers with our 23 years' experience of producing aerial photographs of all types.
Fast but quiet, they offer very competitive operating and maintenance costs, with fuel consumption of just 14 to 19 litres (3.7 to 5 US Gallons) per hour of lead-free petrol.
Working in conjunction with the manufacturers we undertake the following specific modifications to standard aircraft:
Creation of hatches in the fuselage for vertical photography with structural reinforcement and sensor attachment points
Adaptation/upgrading of the electrical circuit providing power for the auxiliary equipment like portable computer, sensors, and sensor accessories
Integration of GPS/IMU specific to photographic work, the AirPhotoNav Flight Management System and the sensors
Training of pilots, crews and photographic operators
Upon request: installation of an image post-processing system and training for the operators
The first Green Observer system was commissioned in 2016 and as at the end of 2021 has racked up 2,000 flight hours, taking more than 500.000 photographs.
If your needs for aerial photography are only occasional, we can satisfy them by deploying one of our Green Observers and crews. You may however prefer to have an aircraft like this available to you all year round, in which case we can deliver you a turn-key Green Observer, in partnership with our manufacturers, pre-equipped with photo sensors and the necessary peripherals, along with training for your crew and an image processing solution.
The AirPhotoNav Flight Management System allows flight plans to be developed for taking orthophotos as a function of surface area, pixel/cm, sensor/focus and chosen overlap rate.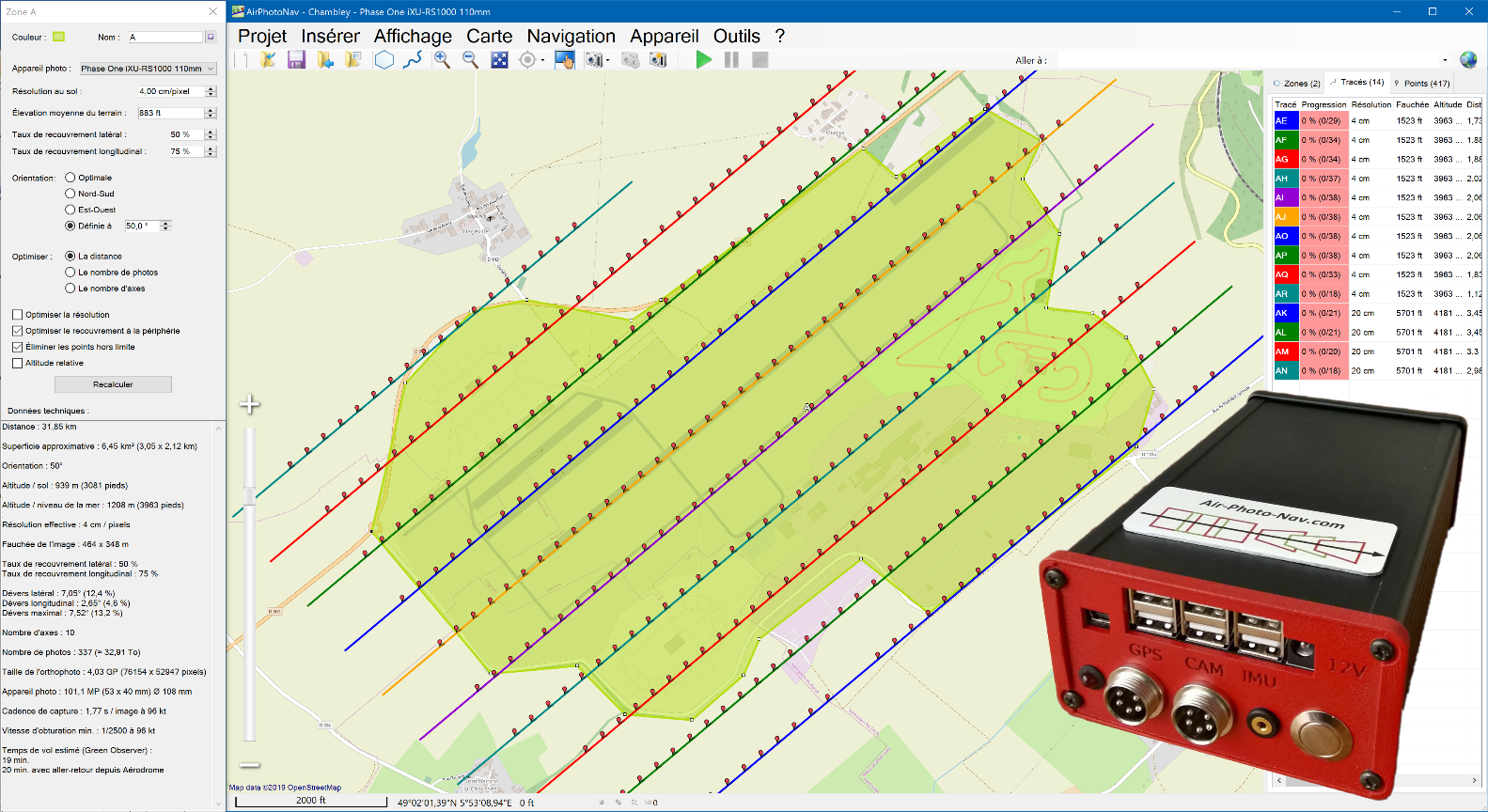 Green Observer is equipped with Phase One sensors and Somag stabilisation platforms enabling us to design the entire specific sensor configuration upon request.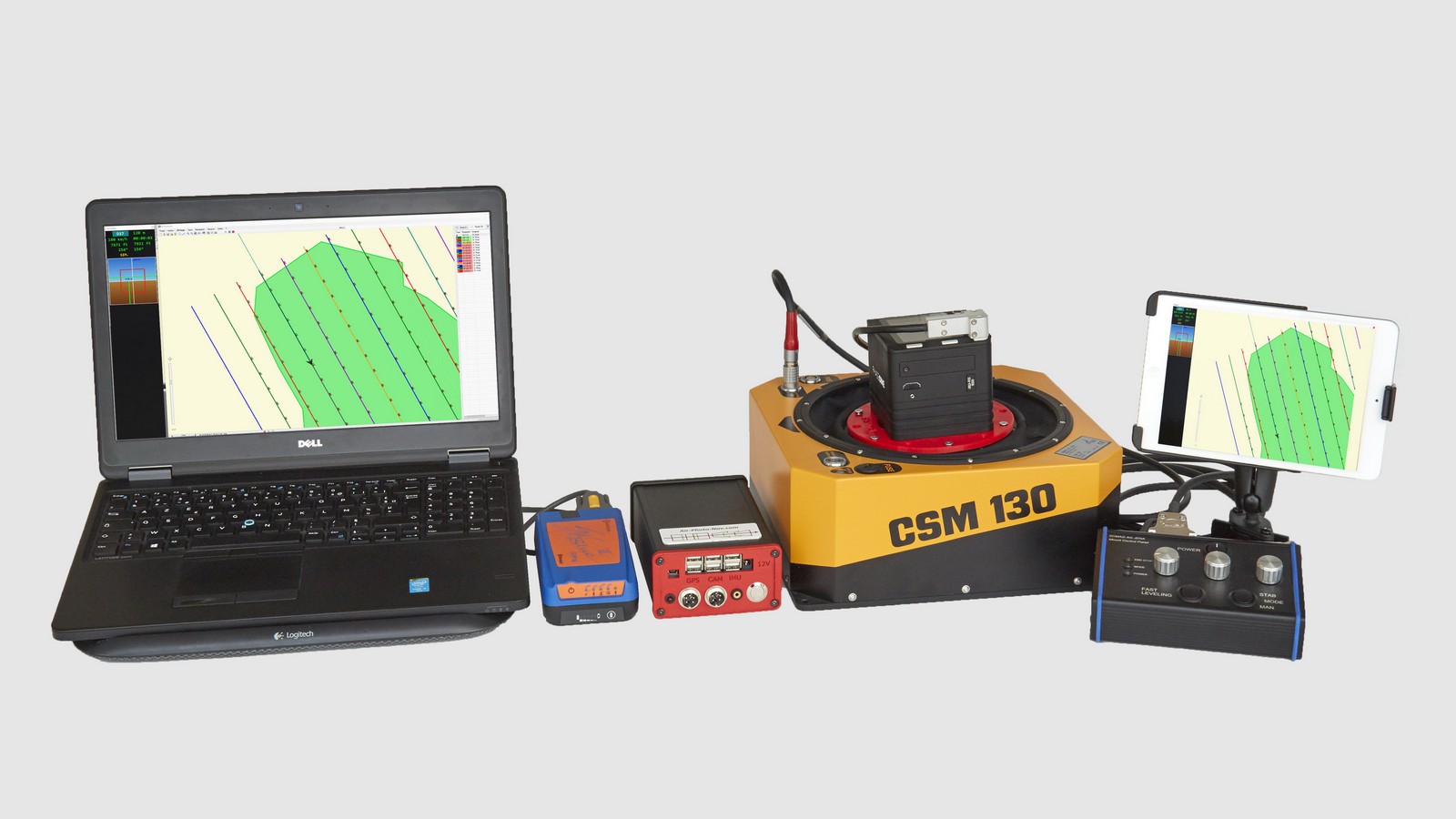 You can contact us by e-mail in English, or French: info@leuropevueduciel.com.
Green Observer is a trademark of L'Europe vue du ciel, aerial photography company since 1999.
Pipistrel, Aerospool, Phase One and Somag are trademarks belonging to their respective owners.